Book Presentation At The Nordic Embassy
"In The Realm Of Frost", a story of Bjørn Vassnes experience in Norway
December 16th, 2019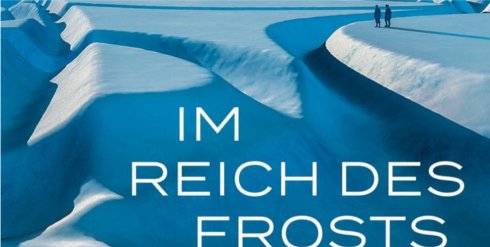 Bjørn Vassnes, born in 1951, grew up in Finnmarksvidda. During his childhood, the winters lasted eight to nine months, at minus forty degrees. He is one of Norway's most prominent science journalists, has published popular science books, and has received several awards for his journalistic work.
On December 10 2019, Bjørn Vassnes in the Felleshus of the Nordic Embassies in Berlin gave an insight into the arctic realm of frost. The conversation with him was conducted by his translator Günther Frauenlob. Vassnes explores the frozen part of the earth, which is enormously important for the climate as a huge reservoir of water.
Through storytelling, he describes how ice ages arise, and questions what happens when the ice in Greenland and the Antarctic melt. The realm of frost affects all life on earth, and Vassnes has written an entertaining and at the same time very enlightening book on this. It was translated into German by Günther Frauenlob and Frank Zuber and appeared in September 2019 at DTV.
This was a great opportunity hosted by the Nordic Embassies in Berlin to learn about Norwegian culture. Books and words are a fantastic medium of cultural diplomacy. They offer the ability to share knowledge and through metaphors, alliteration, personification, and other figures of speech, to foster a better understanding of a country.
References and Links
Victoria Rochelois
Berlin Global, News from Berlin