Idea and Ideal in Europe: The 4th "Long Night of Ideas"
Promoting Foreign Cultural and Educational Policy in Berlin
June 04th, 2019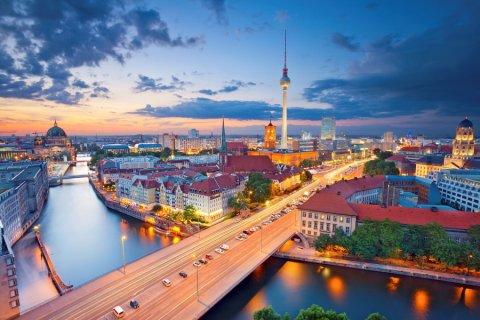 "Opening doors, overcoming boundaries", the "Foreign Cultural and Educational Policy (AKBP, Auswärtige Kultur- und Bildungspolitik)" forms the "third pillar" of German foreign policy alongside political and economic relations.
The German Federal Foreign Office which will have the 4th "Long Night of Ideas" on June 6, 2019 from 6 pm to 12 pm, will show the range of foreign cultural and educational policy in more than a dozen events. Culture and education opportunities directly reach people in Germany's partner countries and thus lay a broad foundation for stable international relations, which is indispensable above all for the foreign policy of societies.
This year, the German Federal Foreign Office wants to take a closer look at the "Cohesion in European societies". What can we do about the culture and education in the time where skepticism about Europe is more and more increasing? Does Europe need a new narrative? Is there really still a European culture? If so, can it promote European cohesion? These questions and much more will be the focus of the "Long Night of Ideas" through panel discussions, exhibitions, interactive experiences, music and literature to TED Talks.
The Long Night of Ideas is a team effort of the Federal Foreign Office, its intermediary organizations and other strong partners from civil society, research and science organizations and foundations. You can find the details of the program on the link below:
https://menschenbewegen.jetzt/wp-content/uploads/2019/05/100514_AA_Flyer_Wickelfalz_10-Seiter_485x210_19_Ansicht.pdf
The events are free of charge and can be visited without prior registration except for those marked with (*). Events marked EN are in English.
References:
News from Berlin