Hellas Filmbox Festival
Young generation of filmmakers presents fresh perspective on Greek culture to the German audience
January 13th, 2017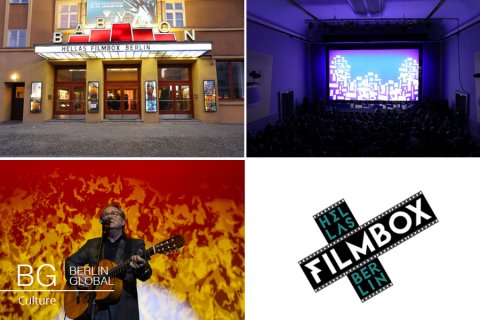 Hellas Filmbox Festival aims to strengthen the bonds between the two nations via artistic and cultural means by putting aside and overcoming previous struggles. Filmmakers strive to provide clarification through films about the current situation in Greece in order to offer a clearer picture about the crisis.
The festival is the first step to promote and strengthen the German-Greek friendship and the European spirit all over Germany. The idea came from the German-Greek association, which is a non-profit organization located in Berlin, established since 2015. Hellas Filmbox Festival is taking place for the second year in a row and is waiting for you to meet the Greek culture in Germany.
The film festival will start on the 18th of January 2017 at 19:00, projecting the movie AMEN, directed by Costa-Gavras and deals with Germany during Second World War.
The Closing Film, titled Worlds Apart, will broadcast the 22th of January at 20:00. The movie, directed by Christopher Papakaliatis, consists of three separate narratives each following a love story between a foreigner and a Greek. Each story represents a different generation falling in love during a time of socioeconomic turmoil that dominates Southern Europe as a whole, only to connect as a single story in the end.
You can buy your tickets online or directly at the box office of the Cinema Babylon.
Price for one ticket: 9 € for Hall 1, 7 € for Hall 2 and for Hall 3.
Babylon Rosa-Luxemburg-Str. 30,
10178 Berlin
Tel: 030-24727-803
Opening hours: daily from 10:00 a.m. – 0:00
Culture connects people! So let's be connected.
As illustrated eloquently by Holger Ehlers, association president of Greek-German association ''Culture is ultimately everything we have. The bridge to the future''.
References:
News from Berlin