Croatian Ambassador attends Summer Reception of the Diplomatic Council
Ambassador Gordan Grlic Radman received honors during the event
July 05th, 2019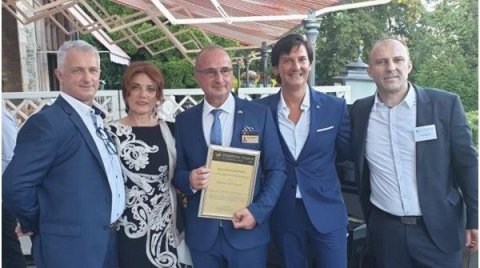 On June 28, 2019, the Diplomatic Council, a global think tank, hosted their summer reception at the Schlosshotel Kronberg, a hotel near Frankfurt. During the event, Croatia was presented as a partner country.
On June 28, 2019, representatives from Croatia attended the summer reception of the Diplomatic Council—a think tank with consultative status to the United Nations. Ambassador Radman, Ambassador of Croatia to Germany, spoke about Croatia's European path and their desired priorities for the incoming President of the Council of the European Union. Additionally, he thanked the members of the Croatian community who reside in Hesse as they greatly supported the event through their culinary services and musical acts.
During the summer reception, Ambassador Radman received a symbolic award in the form of membership in the presidential committee of the Diplomatic Council. 
References:
News from Berlin